BECOME AN ONLINE STORY TELLER
To create success online, an entrepreneur or business must tell an engaging story to people who want to hear that story.
Let's say you make the best widget on the planet.
Tell a rambling widget story on your website, and your quality advantage is lost.
Or tell your widget story to people who couldn't care less about widgets, and you've wasted everyone's time and money.
Or tell your widget story on a website that looks amateurish, lacks the proper trust factors and has no clear call-to-action, and even a highly-motivated widget buyer will click away.
To make your widget business boom online, you must tell a clear, focused, captivating story. You must present that story as part of a professional look. You must make certain your story appears in front of people actively looking for information about widgets. And you must ask those interested widget buyers to engage with you in the right way, at the right time.
Cleveland Creative tells engaging stories. We help entrepreneurs and small businesses craft those stories through polished content development. We present those stories and through crisp, responsive website design. And we deliver those stories to your target audience through search, through direct and online marketing, through social media, through shopping channels, through e-commerce.
We combine imaginative, efficient narratives with up-to-date marketing strategies and professional presentation to reach your target audience. To engage current and potential customers in they way they want to engage. In short, we SELL.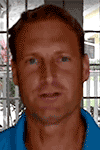 Allen Freeman
Cleveland Creative Inc.
216.577.8756 |
Read my approach to online marketing for small business: "How to Build an Affordable Small Business Website That Works".
CLEVELAND CREATIVE INC.
Responsive Website Development
Content Creation
(Copywriting, Photos, Video)
Search Optimization
e-Commerce
Online Marketing
Promotional Strategies
Brand Design
Product Presentation
JUST A FEW EXAMPLES OF WORK DONE BY CLEVELAND CREATIVE:

MEGA STORAGE

ELT Arco Transportation

Doo-Wop Diner

Purple Jalapeno Mexican Gril

ADA Sign Factory

Garden Watersaver

RealtyPact Document Services

Standard Legal Software

Cleveland Catering

The Custom Logo Factory

Northeast Ohio Golf

Southwest Junior Golf Tour

College Wear

FSBO Documents

The Fairways at Twin Lakes Golf Course

Stitch Print

Name Brand Apparel

Legal Downloads

American Legal Review

Medina Attorney Christopher J. Freeman

Canton Dentist Dr. Jeff Mallette DDS

Island Trader Surf Shop

City Skyline Art










CLEVELAND CREATIVE, INC.